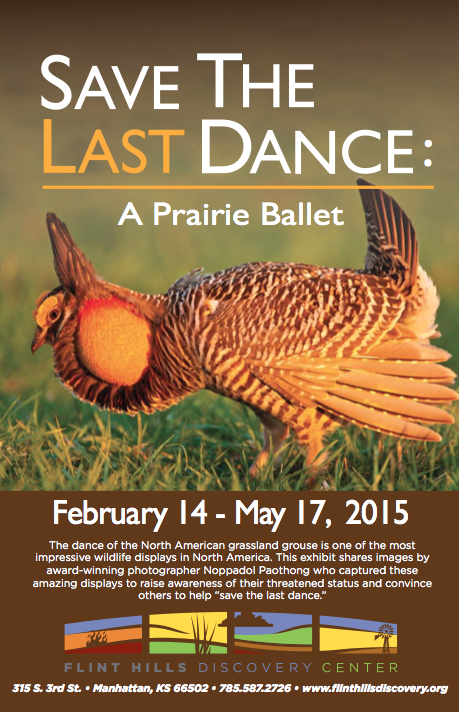 I am happy to announce my upcoming exhibit at the Flint Hills Discovery Center in Manhattan, Kansas (2/14-5/17).
Flint Hills Discovery center is a world-class nature center and exhibit facility that promotes learning and understanding of the tallgrass prairie and its long-term preservation.
This exhibit will be my biggest and most extensive exhibit ever, with over 50 of my best and most favorite images displayed on canvas and frame.
The exhibit will showcase many images from my book "Save the Last Dance" along with images that show an interconnected ecosystem of prairie.
To help you understand these magnificent birds and the land they depend on, the exhibit will be accompanied by videos, multimedia materials, and interpretation signs.
Please come and join me during these special events and get a signed copy of "Save the Last Dance" book and a special limited edition poster "Prairie Symphony".