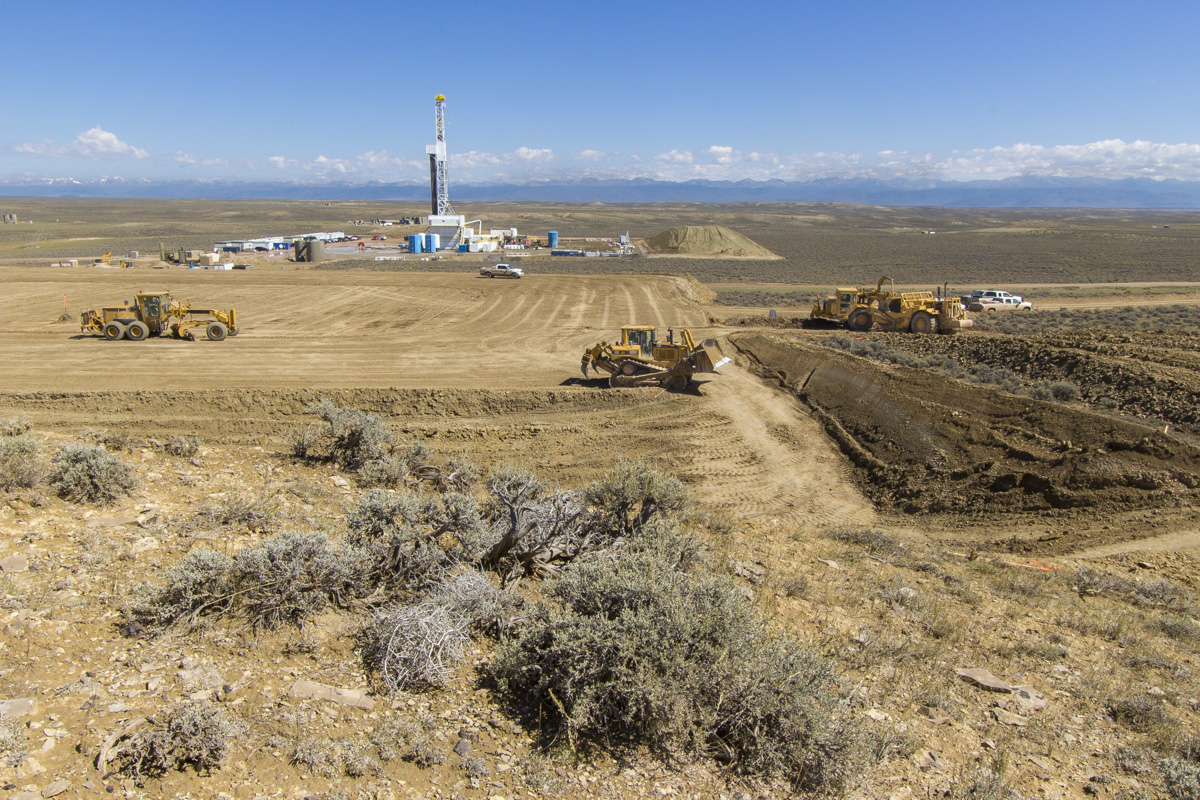 It is quite a sight, if I can put it that way.
It has been three years since my last visit to the Jonah Field near Pinedale, Wyoming. During a visit to Wyoming after a book tour in Jackson Hole in August, I decided to visit the Jonah Field again with Erik Molvar, Director of Sagebrush Sea Campaign with WildEarth Guardians.
I was shocked to see that much of the land has been completely destroyed from what I'd seen just three years earlier. It was beyond recognition. The land once covered with sagebrush has been plowed to make space for gas drilling rigs and roads.
Jonah Field is one of the largest on-shore natural gas and oil fields in the US, located on 21,000 acres managed by the Bureau of Land Management (BLM). The BLM receives a payment from the energy companies to operate oil/gas drilling on the "public land."
Unfortunately this land is also one of the wildest and most expansive habitats for greater sage-grouse. As you can imagine, the population of sage-grouse in the area has plummeted in the last decade.
Like prairie chickens to the Midwest, sage-grouse are the symbol of wilderness in the west. Unfortunately many people are not aware of what's happening in the west, not to mention this magnificent species called sage-grouse that depend on that seemingly empty land.
If everything works out, I'm planning to work on this project. I hope to document and share the beauty of sage-grouse and its intricate connection with the land.
We keep losing pieces of the American west, and the sage-grouse may be one of the last species that we actually have the power to save. But it will take time, knowledge, understanding, and a will to make this happen. By working together we may yet be able to save one of the few remaining vestiges of the American West.