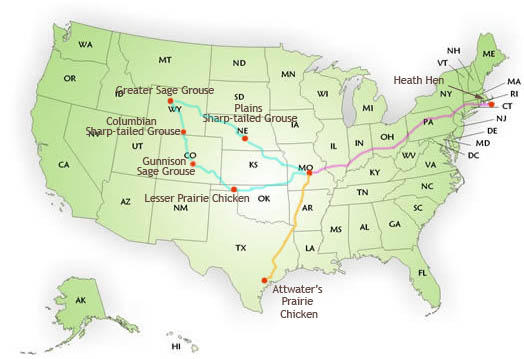 After two plane connections, two hours of driving, and one hour on a ferry, I finally arrived at Martha's Vineyard, the place where the Heath Hen was last seen.
It was a daunting task – 'What should I photograph? What images can tell a story of a species that is already extinct?' I decided to go to the place where the Heath Hen was last seen and photograph the landscape with an old picture of the bird. (I acquired old pictures of the Heath Hen from the Alfred Gross collection.)
At Manuel F. Correllus State Forest stands a grey headstone dedicated to the Heath Hen and specifically to the last Heath Hen, "Booming Ben."  He endured 3 lonely years at James Green's farm and was last seen on  March 11, 1932.
The memorial headstone is no bigger than 3 feet wide and 2 feet tall and is almost hidden by the surrounding forest.  It is one of the very few things left on the island to remind people of the existence of the Heath Hen.  I wonder how many people have walked by this and didn't even know about the birds.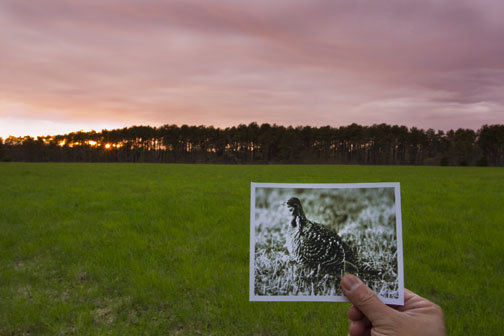 Standing at the place where the species went extinct, I couldn't help but feel sad. I hope I don't have to see another grouse going through the same fate as the Heath Hen.