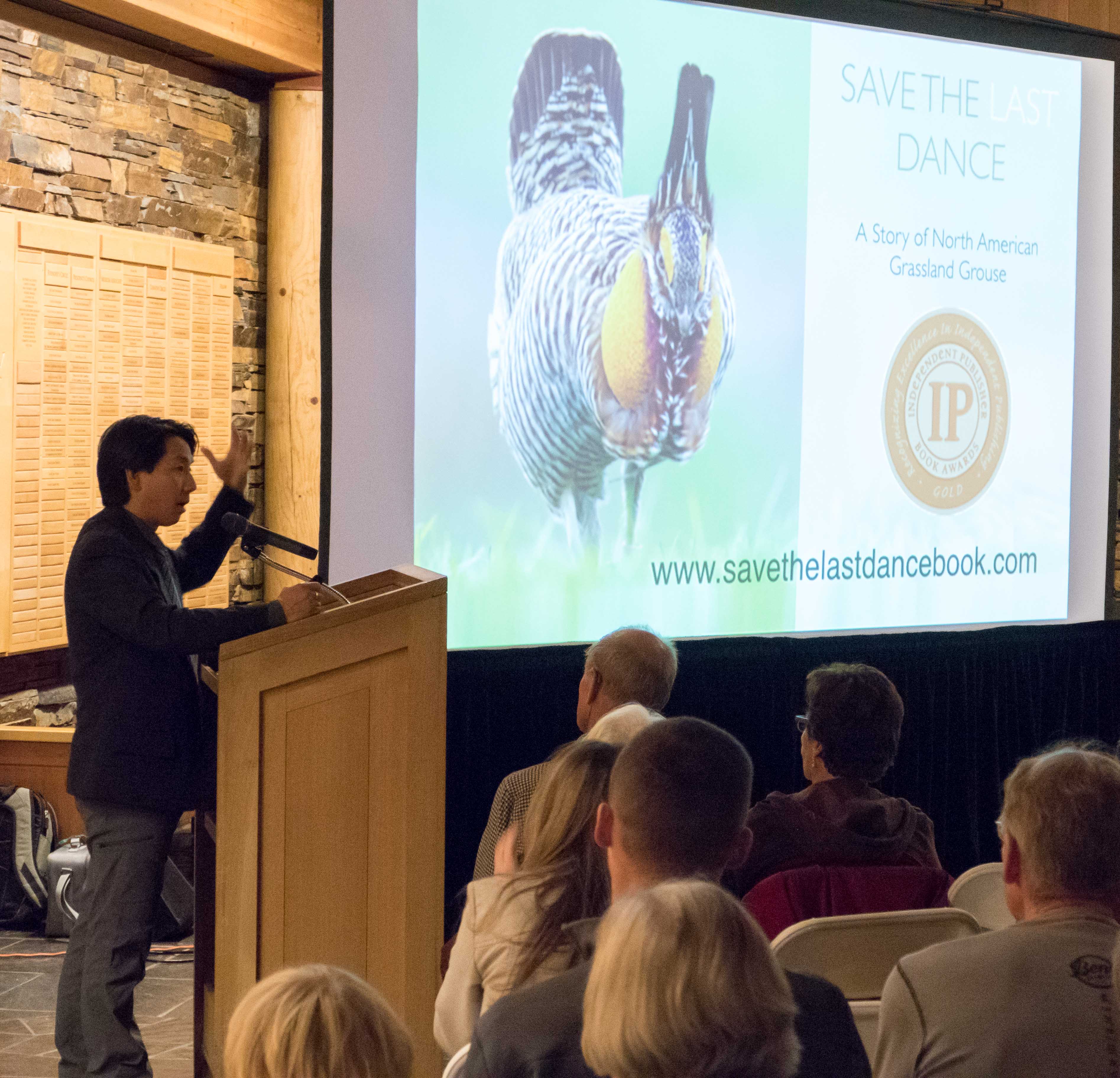 Last Friday I had an honor to share my experiences and images at the High Desert Museum in Bend, Oregon at the opening reception for their exhibit, "Save the Last Dance."
I felt especially honored after I found out how impressive the exhibit was.
The length they'd gone to make the exhibit extensive, thorough, educational, and visually-appealing were apparent in every panel and every display at the exhibit.
I especially enjoyed the taxidermy of different sage-grouse and notes from early pioneers who encountered sage-grouse on their expedition to the west, which I've never seen before.  Natural history of sage-grouse from the Native Americans' perspectives was very interesting and educational as well.
I'd highly recommend anyone who lives nearby or passes by to stop by and check out the exhibit.